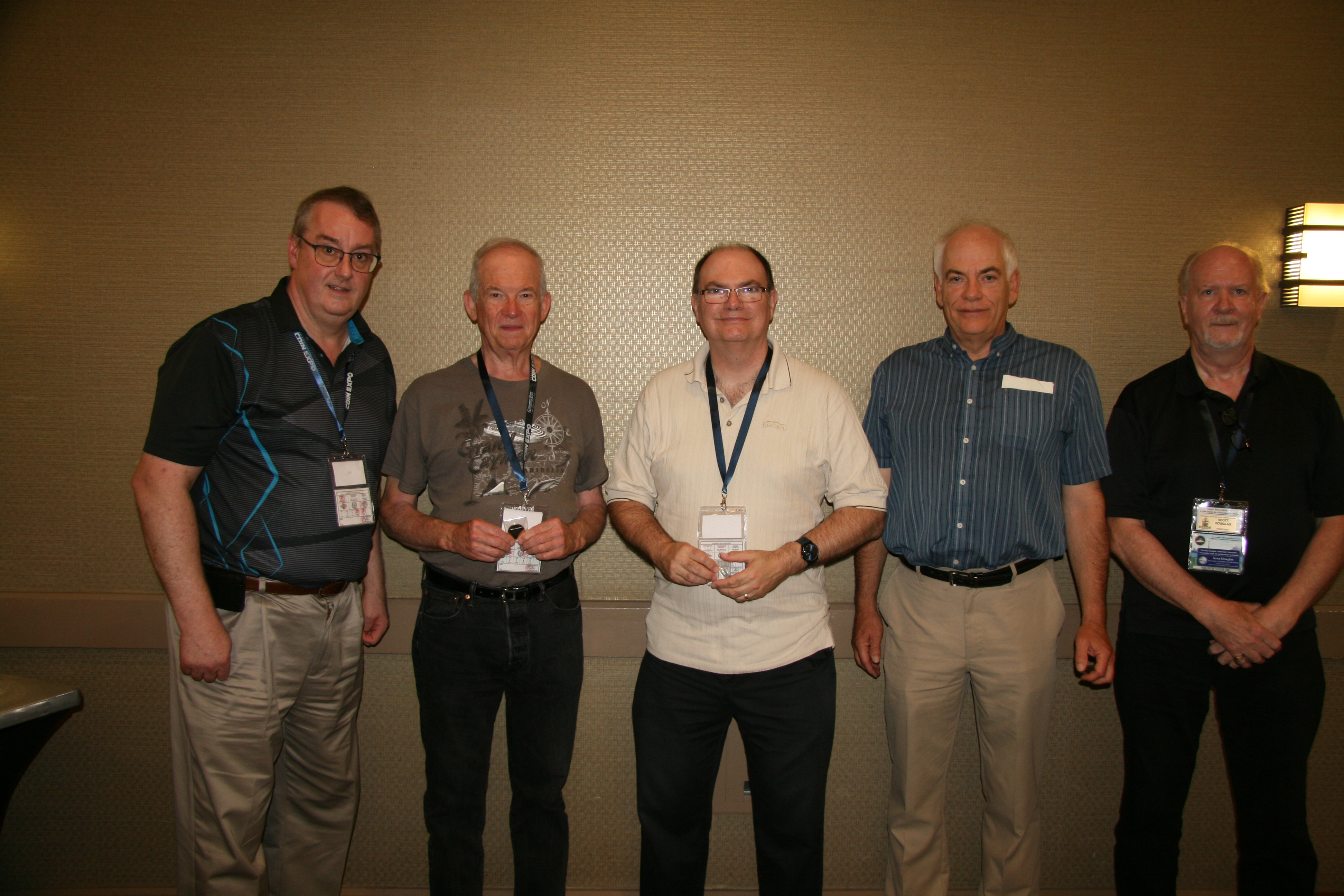 Exhibit Judges (left to right): James A. Williston, R. J. Graham, Paul Berry, Andy McKaig, and Scott E. Douglas
Dan Gosling photo.
Best of Show
This year's winner of Best of Show was Ron Greene for his exhibit "Money in B.C. Before the Railway".
Our Judges
Thank you to all the Exhibit Judges:
Andy McKaig, Rick Craig, Ron Cheek, R. J. Graham, Tim Henderson, Paul Berry, Scott E. Douglas, Jeff Fournier, Chris Faulkner, Geoff Bell, Eric Leighton, and James A. Williston.